Research Areas
The Institute's mission is to raise awareness about the role of domestic and international health policy-making and the broader political contexts influencing population health:
Global Health Policy and Politics 
Other related research interests are defined by Affiliated Faculty
IHPP Related News
IHPP Director Leads Political Science and Health Series in The Lancet
U.S. Assistant Secretary for Health, Admiral Rachel Levine, Visits Lehigh to Launch Institute for Health Policy and Politics
---
Join the Student-led Journal
Health Policy & Politics publishes articles that discuss the complex intersection of health policymaking and politics within the U.S. and other countries. We welcome a wide variety of topics for publication from different perspectives. The first issue will be published on-line in early September 2022, and will be published in the early spring and fall thereafter.
Contact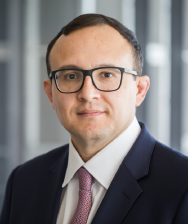 Eduardo J. Gómez, Ph.D., M.A.
Professor, Department of Community and Population Health; Associate Chair, Department of Community and Population Health; Director, Institute of Health Policy and Politics