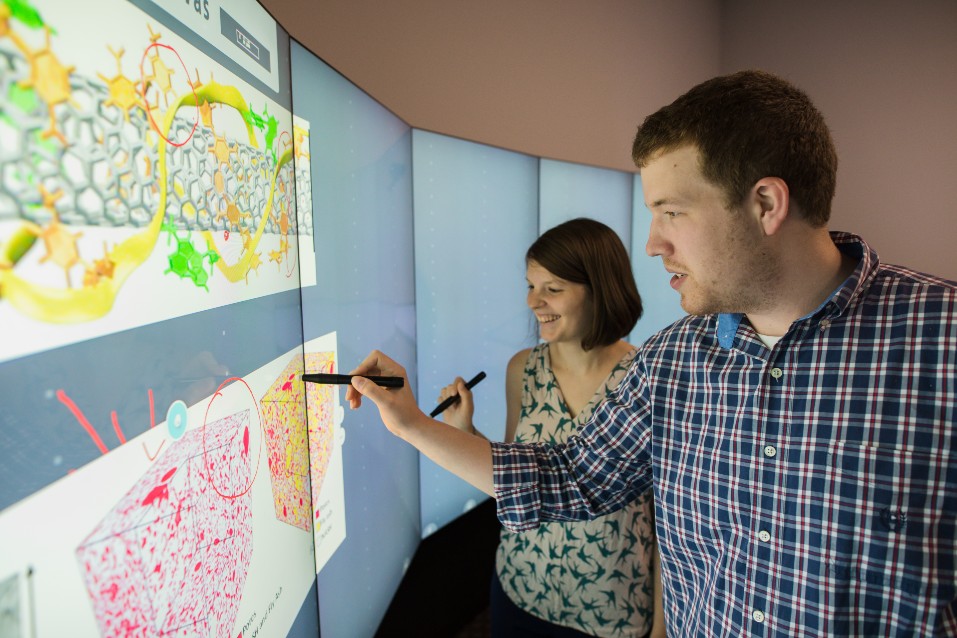 What's the Difference Between Population Health and Public Health?
As the world's first university to offer undergraduate, graduate and certificate degrees in population health with an emphasis on health innovation and technology, we understand population health better than most. However, we also understand that population health is often used synonymously with public health. Both disciplines have the potential to create better health outcomes in communities around the world — learning what they are and how they work together are important first steps towards making an impact. 
Population Health: Harnessing Data Science and Insights
Population health is rooted in understanding the multiple determinants of health, from cell to society. It's also a convergent science, which means it brings together a range of academic studies — from economics and epidemiology to engineering, environmental sciences, the humanities, and more. Population health scientists study health outcomes not just in groups of individuals, but how those outcomes are distributed among specific populations that share geographic, socioeconomic or other characteristics. 
Population health emerged from the understanding that policies and higher-level interventions are more significant in determining health than individual genes or behaviors. Health outcomes are, of course, determined by a number of complex elements. These include genetics, levels of activity, nutritional intake and other individual behaviors. And the policies that shape communities play a big role in determining population health. For example, specific populations have different levels of access to clean air and water, safe modes of transportation and countless other factors that contribute to their overall health and well-being.  
That's why we often say that your ZIP code is a better predictor of overall health than your genetic code — the science of population health has demonstrated a link between life expectancy and location.  Furthermore, the health outcomes related to different ZIP codes are not randomly distributed; they are impacted by social policies, past and present. It's also why population health includes a strong focus on social justice to promote greater equity in health outcomes. 
The insights and data gained from population health research drive the policies, programs and advocacy that define public health. 
Public Health: Preventing Disease and Improving Health on a Community Level
The core functions of public health include the assessment, development and issuance of policies that ensure conditions in which people can be healthy. In contrast to healthcare workers such as doctors and nurses who provide treatment to individuals with injuries or illnesses, those in the field of public health focus their efforts on cultivating communities where people can be their healthiest. 
Public health has been defined as focusing on community-wide concerns – the public interest – rather than the health interests of particular individuals or groups. That means pursuing programs and policies that promote community-wide health, like vaccinating children and adults to prevent the spread of disease, educating the public about the health risks of using alcohol and tobacco, and establishing a social safety net that includes school nutrition programs to ensure all children have access to healthy foods. 
Public health leverages population health insights to develop policies aimed at advancing community health. Or, to put it more simply: Public health builds on population science insights. Together, these two critical disciplines are catalyzing better health outcomes around the world — and the Lehigh College of Health is proud to take a lead role in advancing the field forward. 
Find out how we're shaping the future of population health with our innovative approach.