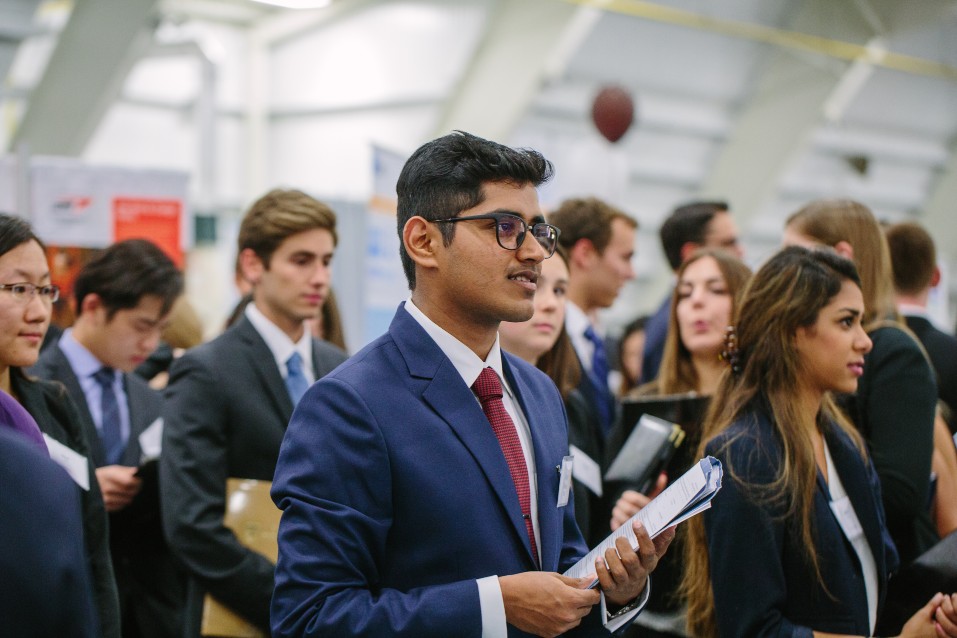 Virtual Lecture Recap: COVID-19 Health Inequities in the Lehigh Valley Community
As we continue to reflect on how COVID-19 has impacted us all — especially the most vulnerable populations — it shines a light on long standing existing health inequities. Seeking to examine how we can advance health outcomes in our own communities and around the world, the science of population health prompts us to carefully consider today's most pressing public health challenges. A recent lecture in the College of Health focused on the health inequities in the Lehigh Valley Community that are exacerbated by COVID-19.
The lecture brought together three local expert panelists to discuss the root causes of health inequities in the Lehigh Valley and the differential impacts of COVID-19 on vulnerable groups in the community. The United Way of the Greater Lehigh Valley, Promise Neighborhoods of Lehigh Valley Community and Bethlehem Health Bureau were all instrumental in addressing local inequities that grew exponentially with the onset of the pandemic.
Leaders with unique perspectives and expertise, the panelists have all made important impacts on individuals and families in the Lehigh community. Jill Pereira, associate vice president of education and impact at United Way of the Greater Lehigh Valley, oversees a $9.3 million annual investment to serve the community in areas of education, food access, healthy aging and emergency services. Hasshan Batts, executive director of Promise Neighborhoods of Lehigh Valley, is a community epidemiologist, community-based participatory researcher and leading expert on trauma informed care, reentry and community engagement. Kristen Wenrich, director of Bethlehem Health Bureau, focuses on diagnosing the most pressing health issues in Bethlehem, identifying the most effective strategies to improve health and collaborating with community partners to create a healthier community.  
Explore how COVID-19 impacted health inequities in Lehigh Valley and how the panelists' organizations solved major community issues.
Root Causes of the Lehigh Valley Community's Leading Health Inequities
Through her work examining the community through a socially determined lens, Pereira and her team have seen the impact that toxic stress in households has on people, especially young children. When children are under stress due to circumstances beyond their control, such as food issues and domestic violence, a waterfall effect spills over into other areas. According to Pereira, the toxic stress interferes with school work and becomes an obstacle to learning, which then leads to lower graduation rates and higher unemployment statistics.
Allostatic load is another major health inequity in the community, which refers to the wear and tear of the body caused by toxic stress and trauma from racism. Batt and his team consider allostatic load when examining chronic diseases, such as diabetes and high blood pressure, and see health inequities appear. Outcomes are seen within vulnerable populations and communities of color through life expectancy and disability statistics. According to Batt, root causes of these inequities include racism and poverty.
COVID's Impact on Health Inequities
While everyone's challenges have become exacerbated in the last year, vulnerable populations have been disproportionately affected. According to Batts, people in the Lehigh community who were wrestling with housing instability and food insecurity before COVID-19, struggled even more once the pandemic hit, revealing a new population in need. The swell of needs put a strain on community resources, such as mental health care.
With the onset of COVID-19, Wenrich and her team identified a key issue in the community — a lack of race and ethnicity data collection. When data isn't collected, population health experts don't have a full picture of how groups are  affected. On a national level, data reveals that African Americans are five times more likely to be hospitalized from COVID-19 compared to caucasians, while hispanics are four times more likely. Wenrich also highlighted essential workers — employees who continued working throughout the pandemic. Many of these jobs don't have paid sick time to take time off work and were too afraid to get tested and miss work and a paycheck, putting them at even greater risk of contracting COVID-19.
How Organizations Build Community Resilience
When the pandemic began, Batts said he and his team didn't know what to do. They decided to pause and listen to people. Through surveying, they realized there was a huge disconnect and distrust between public health care messaging and vulnerable communities of color. The result of a long history of medical apartheid and exploitation, certain communities didn't believe coronavirus was real. To overcome this, Batt and his team rolled out a program that focused on consistent messaging from trusted messengers. Using messaging and statistics from the World Health Organization and the Centers for Disease Control and Prevention, they tapped local influencers to disseminate the information and protect the communities most at need.
On the other hand, Wenrich and her team focused on solving the question: Where do the homeless go when stay-at-home orders are enforced? They targeted this challenge by setting up temporary housing and helping to transition people into permanent housing. Similarly, Wenrich's organization helped populations with food access during stay-at-home orders, such as seniors and disabled groups who weren't able to rely on delivery food services. 
As the COVID-19 pandemic evolves, so do the health inequities and the needs of specific populations within the Lehigh community. The Lehigh University College of Health is dedicated to pursuing the conversation with today's top experts. Learn more about our ongoing College of Health Colloquium Series.