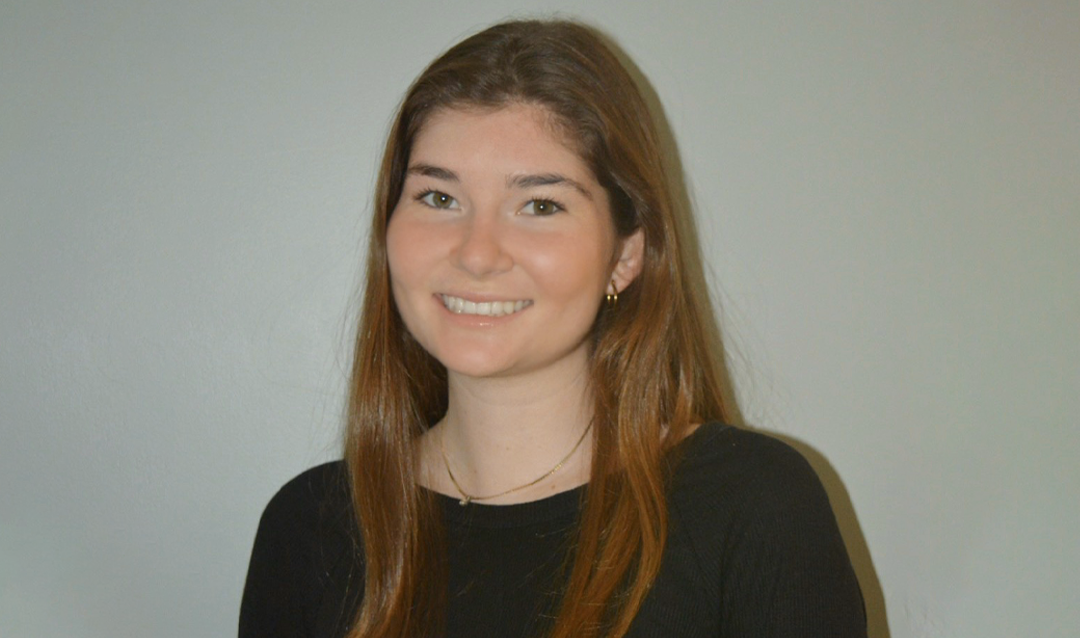 Finding My Major: How the College of Health Connected My Passion to My Studies
Quick Facts - Carson Snyder
Hometown - Berwyn, PA
Major - Population Health
Minor(s) - Entrepreneurship/Communications
Lehigh Activities - Diversity Peer Education Executive Board, Office of First Year Experience Staff Member, College of Health Ambassador, Brown & White Associate Section Editor, and Member of Alpha Omicron Pi
When I was 13, I had heart surgery. Although it was successful, I became aware very early of the way that health care intersects with our lives and the fact that access is not equal. I came to Lehigh exhilarated to be in a prestigious environment, but torn about what area of study should be my focus. Pre-med? Psychology? Sociology? Nothing I considered quite matched where my head and heart intersected and I felt unfulfilled. 
Up to that point, I knew I was interested in health care and felt a strong pull to help others, but also knew — emphatically — that I did not want to be a doctor. The most natural path eliminated, I spent some months scratching my head, until my freshman year advisor emailed me a flyer for the new College of Health. 
Sensing I might have found my fit at last, I registered for a certificate in population health, but knew after just one class that this was the major meant for me. By the fall of my sophomore year, I fully transferred to the College of Health and officially started pursuing a major in population health with plans to obtain minors in communications and entrepreneurship. 
Until the world was forced to come to terms with COVID-19, there was a general misconception that population health is focused on strictly the medical aspect of health. The events of the past year have helped many people re-evaluate how they understand health. I hope that in years to come the world will understand that population health touches every aspect of our lives. 
This field looks at everything in a person's daily life from the time they wake up, to the food they eat, to the physical activities they complete, to the people around them. Population health ultimately proved to be the right field for me because it looks at social, biological, and psychological health from all angles and with the goals of understanding health trends and equalizing accessibility to quality health choices for all. 
Student life in the College of Health has been a unique part of my time at Lehigh. College of Health students account for only 1% of undergraduates at Lehigh and many of the professors are in their first few years at the university as well. There is a tremendous sense of collaboration and inclusion from all of these experts. Every class, no matter the content, is taught through open discussion and with the freedom to ask questions. Professors encourage students to lead conversations and steer the class in the directions that interest them the most.
Over time, a sense of community has formed in the college and many of the relationships I have formed with faculty and students have blossomed outside of the classroom. I've been approached to work on research with a professor, was connected to companies for internships, and received recognition for the work I've completed thus far. 
My internship opportunity turned into a defining part of my experience at Lehigh and made me feel even more connected to my studies. I interned with a company that creates databases for low income individuals in an effort to connect them to health resources. My role included doing deeper research into specific counties where the databases are focused and collecting data into a viable format. 
My company's work could change the way people in challenging socio-economic conditions access resources specific to their needs. Our project could help avoid unnecessary emergency room trips and provide equal health opportunities to those who need it most. And this reminds me of why I am so passionate about the field of population health. I don't know yet what my dream job might be, but I know I am in an environment that will help me discover what comes next in my journey.
Carson is a sophomore at the College of Health and is part of the Class of 2023. To learn more about the College of Health, visit us at health.lehigh.edu.