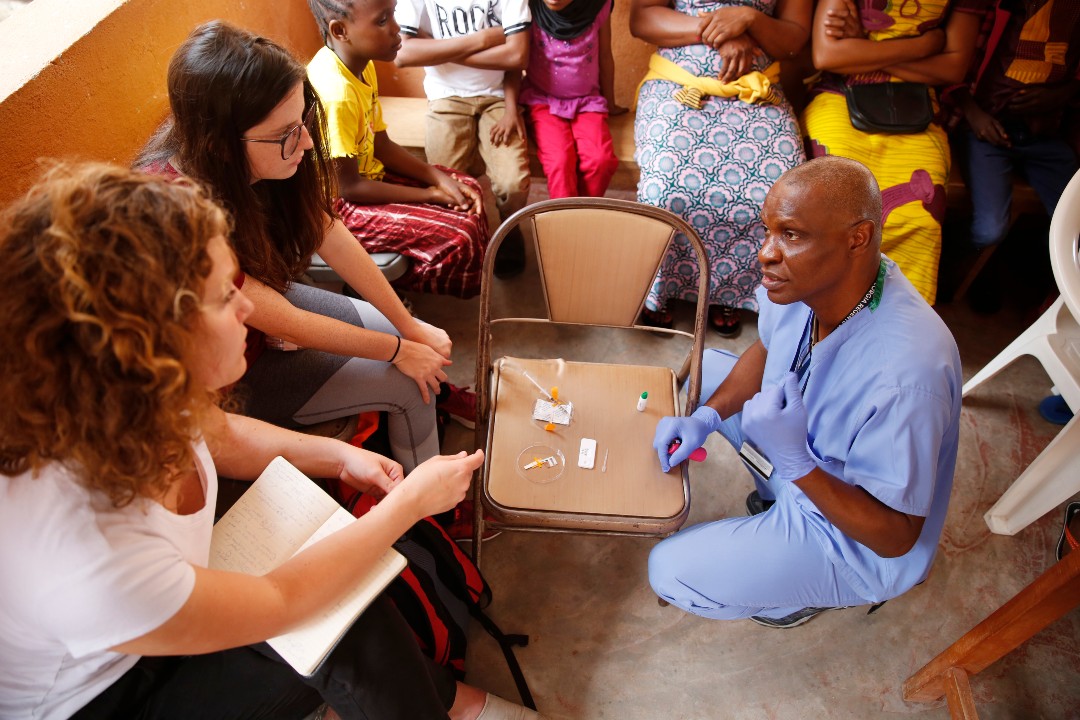 Spring 2021: Research & Curriculum Take Center Stage
When Beth Dolan was named interim dean of Lehigh's innovative College of Health (COH), she set out to expand the curriculum, seek out additional partnership opportunities, recruit new faculty and promote the college's innovative approach to tackling health problems. Now that she's been in her role for a few months, Dolan is sharing updates about research opportunities, the Institute for Indigenous Studies and new curriculum planned for undergraduate and graduate students. 
Focus on the Foundation
The COH is known for its interdisciplinary studies and research in population health, Dolan is committed to growing and building out this research stream and adding two additional streams: precision medicine and health innovation & technology. She asserts the COH will do this by: 
Hiring the best and brightest minds in the field for research projects that focus on improving the health of populations through data-driven prevention and intervention. 

Leveraging Lehigh's strengths in biology, chemistry, biomolecular and chemical engineering, and bioengineering to expand research streams in precision medicine. This approach develops disease treatment and prevention strategies based on individual variability in genes, biomarkers, environment and lifestyle.

Investing in health innovation & technology to improve prevention and outcomes (e.g., diagnostics, devices, and data analytics) as well as tapping into Lehigh's faculty for its expertise and thought-leadership.
Increase Awareness for Indigenous Studies
The mission of Institute for Indigenous Studies (IIS), launched in January 2021, is to improve the physical, emotional, and spiritual well-being of Indigenous peoples throughout the Western Hemisphere. As the IIS director Dr. Sean Daley explains, in the U.S., Native people face significant health and educational disparities. The IIS provides invaluable insights on a variety of topics including allergy and immunology, biostatistics, computer science, epidemiology, sports medicine, nutrition and psychology. Additionally, IIS research projects focus on culturally appropriate smoking cessation interventions, COVID-19 in Native communities, weight loss programs, healthy home environments and a traveling primary care clinic. The first Institute in COH is already making a difference in health outcomes in Native American communities.
Expand College of Health Curriculum
The COH's method is what makes it a leader in population health academia. In Fall 2020, the COH welcomed its inaugural class of 64 students and it's pleased to report that they are on track to earn their B.S. in Population Health. The degree emphasizes biostatistics, epidemiology, data analytics and offers a deep understanding of the determinants of health. The COH also offers minor programs in Population Health and Global Population Health. 
The College is shaping the future of population health by providing undergraduate and graduate students with: 
An innovative curriculum and interdisciplinary course work

Curricular and co-curricular experiential learning opportunities 

Integrated career development and training programs
In addition to continuing to build out and fine-tune its current curriculum, the COH also has plans to roll out new programs in the next year and beyond. Here's what to expect: 
Bachelor of Arts, Community and Global Health (Fall 2022)

Master of Public Health (MPH), (Fall 2022)

Master of Science, Population Health (Fall 2022)

Graduate Certificate, Population Health, (Spring 2022)

Graduate Certificate, Global Population Health (Spring 2022)

Healthcare Management Concentration for FLEX Master of Business Administration (MBA), in collaboration with Lehigh Business (Summer 2023)

MPH/MBA 2-year Dual Degree, in collaboration with Lehigh Business (Summer 2023)

Ph.D. in Population Health (Fall 2024)
As a pioneer in population health, the COH is at the forefront of educating and addressing the issues that define the world today. With an eye on the future and the ever-changing population health landscape, Dolan and the COH faculty are leading the way with forward-thinking research and a higher-ed curriculum that will improve the health and well-being of future populations. 
Want to learn more about the College of Health and the curriculum we offer? Explore our graduate and undergraduate programs.