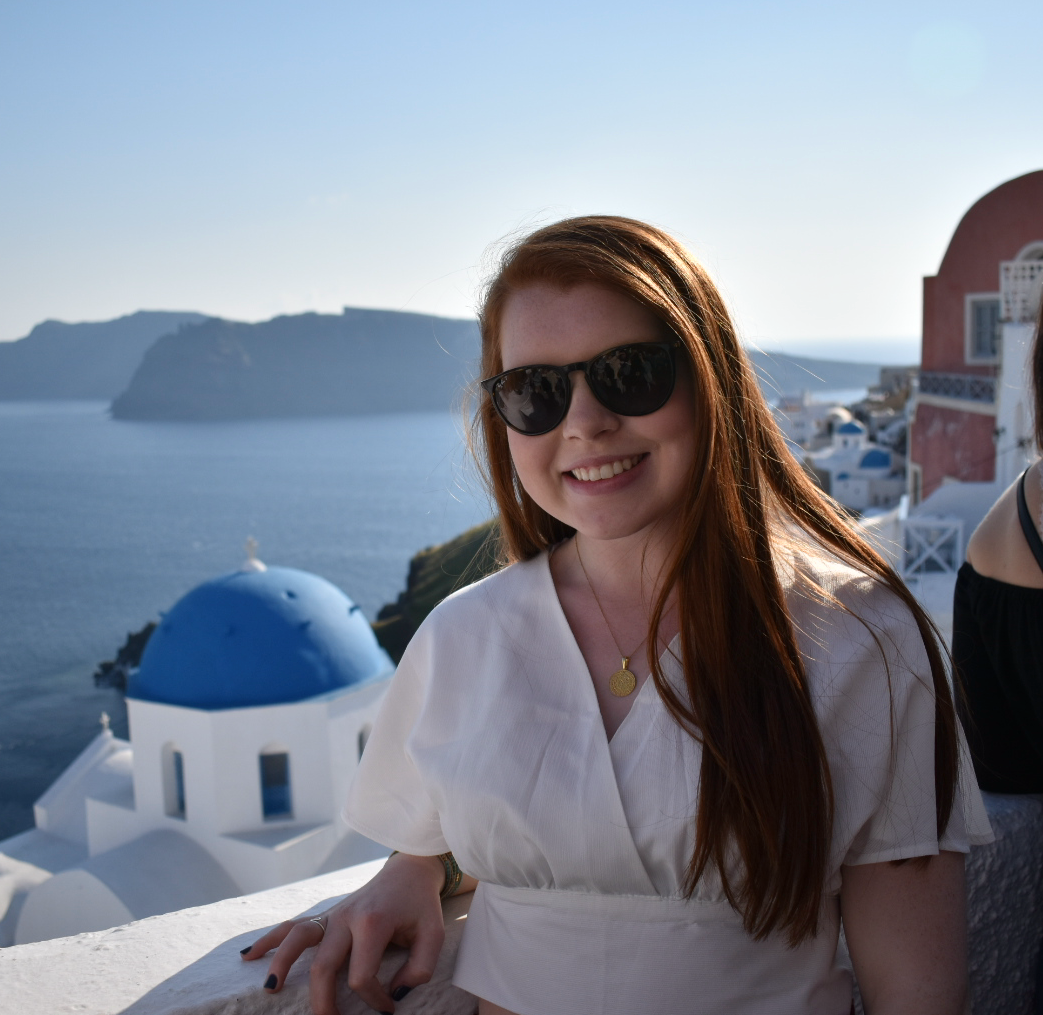 Population Health and the Pandemic: How I Discovered My Passion Through the College of Health
Quick Facts - Abby Bryer
Hometown - 

Melrose, Massachusetts

Major - Population Health
Minor(s) - Cognitive Science
Lehigh Activities - C

lub Ski Team, Greek Life, and the Conservation Club
During my university search as a senior in high school, my top priority was finding a place that provided unlimited opportunity. Especially as someone who was going into college with an undecided major, I wanted to be able to explore my options. After hearing about Lehigh University through an advisor, I decided to tour and interview. When I visited in early winter, I felt like I had found everything I was looking for. I was impressed with the emphasis Lehigh put on a well-rounded education, and that I could explore a variety of interests in any of the colleges.
At the end of my first year at Lehigh, I was still torn about what I wanted to study. However, when the College of Health (COH)  opened around the same time that students were sent home due to the COVID-19 pandemic, things started to fall into place for me. Thanks to the freedom at Lehigh to enroll in classes across colleges, I looked into population health at the COH, the careers it could lead to, and which programs were offered. I realized I had found my passion and was inspired to declare population health as my major.  I was then able to seamlessly transfer from the College of Arts and Sciences to the COH.
While Lehigh is a relatively small school, I had still felt like a small fish in a big pond in some of my first-year classes and lectures. What's unique about the COH is its small size. I greatly appreciate the tight-knit community that has already been created. Getting to know the faculty and students, even through a virtual setting, has been a wonderful experience that has made online learning less intimidating. So far, I am particularly excited about my classes, especially data health science, biological basis of health, global environmental health and introduction to population health. These classes have already taught me so much about health and have set the stage for me to build upon my population health education.
Before returning home last spring, I was involved in the ski club, which has been one of my favorite parts about Lehigh. I am also a member of Greek life and recently joined Lehigh's conservation club. I've loved getting more involved with Lehigh, broadening my network of connections and creating even more of a sense of community. I'm looking forward to exploring research at Lehigh, and I know that the COH will help me achieve that goal.
My experience with the COH faculty has been more than I could have asked for. They are so helpful and passionate about what they are teaching. Studying during the pandemic has undoubtedly been hard for everyone, and I appreciate the COH faculty's understanding and compassion for students. They acknowledge the struggles we are facing and are really dedicated to making classes interesting. This is so important, because it can be easy to feel unmotivated for a day of online learning. The COH faculty provide dynamic and positive learning opportunities, while ensuring our workload isn't too overwhelming.
While I don't know where my career will take me, I know my population health degree will open up a broad array of opportunities. After graduation, I hope to explore population health for a few years before pursuing a master's degree in a related field. Right now, I'm considering data science, epidemiology or possibly an occupational therapy program. Part of the reason I am excited about getting my degree in population health is that I can do almost anything with it. The versatility aligns with my many interests and will provide countless options.
The past few months have taught me that population health truly impacts our everyday life. Throughout my studies, I have learned even more about the importance and timeliness of population health for optimal outcomes. In the past year, we have seen the positive impact of masks and other precautionary measures implemented by health officials to decrease the spread of COVID-19. I think it's important to recognize the efforts of health officials and respect and follow their health guidelines. Population health workers, especially those working to prevent the spread of COVID and other diseases, play a significant role in everyone's safety and wellbeing.
Abigail is a sophomore at the College of Health and is part of the Class of 2023. Learn more about the College of Health at health.lehigh.edu.