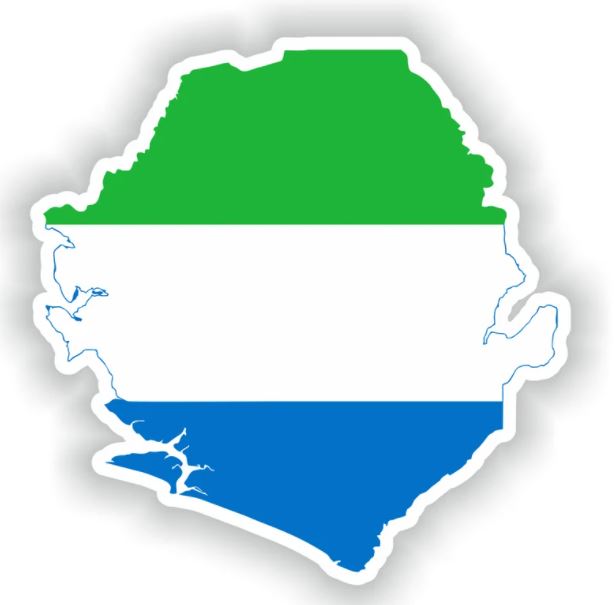 Interview with Paulina Gonzalez and Kareem Hargrove - "Sierra Leone: Diagnosing Autism in Africa" - Fellowship
Interview with Paulina Gonzalez and Kareem Hargrove
Two students in the College of Health, Paulina Gonzalez and Kareem Hargrove, have been selected to participate in the "Sierra Leone: Diagnosing Autism in Africa" program, directed by Dr. Kristi Morin from the College of Education. The project's goal is to create a culturally appropriate screening and diagnostic tool to identify individuals with autism spectrum disorder (ASD) in Sierra Leone. We asked Pau and Kareem to tell us a little about what led them to Lehigh, and why they are excited about the opportunity to participate in this fellowship.
Tell us a little about your career goals.
Paulina: I'm an international student from Guatemala and my major is undecided, but I'm planning to major in global and community health. I decided to come to the College of Health at Lehigh because I worked on an international Esperanza Project and became interested in addressing health disparities ub Guatemala. I was planning to go to medical school, but I realized that, in medicine, I would not be able to reach a large number of people. If you're a doctor in Guatemala, you will end up like helping the people in your same social status. I read about the College of health and realized that I wanted to explore a population health approach to these issues. My plan is to work for an NGO focused on health.
Kareem: I am a first year student pursuing a major in community and global health. I have been interested in this since high school when I was part of "project lead the way (PLTW)" which gave me some insights into public health issues. Along with my high school experience, I have been interested in health because my family members have experienced a lot of different genetic diseases and we've always been concerned about our health. So I found myself becoming interested in public health, particularly in global health. I also wanted to be a doctor, but I don't think I had the grasp of how limited the clinical side of health can be. In clinical medicine, I think I would be able to make small changes for my patients instead of dealing with larger, policy wide changes. Eventually, I want to go to law school so I can focus, not just on individual health, but on system wide changes.
Tell us about your fellowship and the project in Sierra Leone.
Paulina: The fellowship project has several goals. The first one is to develop a culturally appropriate screening test for children with autism spectrum disorder. We want to draw on the perceptions of people in the community and learn from their experience. There has not been a great deal of research on autism spectrum disorder in lower income countries and previous research suggests that the existing tools are not cost effective and do not work well for people who speak languages other than English.
Kareem: In the Spring we start with coursework that provides us with a background on the work that has already been done on the project. That way, once we start our fieldwork, we will have the information we need, including methods training that we will need. If the pandemic allows, we should be in the country this coming summer. The fieldwork will allow us to work in the community, including government officials and health professionals to help create culturally appropriate information for the community. The opportunity to work with the community and allow them to shape the intervention is one of the things I am excited about. When we return in the Fall, we will have an opportunity to reflect on our work and create project presentations.
Paulina: The fellowship has the main goal of like screening 90% of children for ASD, but like they go always do it by 2026, but this has been delayed till 2027. The plan is to reach three districts of Sierra Leone. Each year after that, the number of districts will increase. During the summer, we hope to pilot test the screening tool with the community and gather qualitative data from interviews and focus groups. We will also develop training programs for teachers, parents, caregivers, and health workers and expand the research.
Have either of you ever been involved in a research project before?
Paulina: I have had like a little bit of experience is that much in Guatemala we have at seminar class where we have to decide our research project and we had to make a project focused on our local public school. So we decided to focus on nutrition and we made a survey to better understand the level of understanding among children regarding nutrition. Based on this, we designed an intervention for the curriculum, but it was not actually implemented.
Kareem: I would say that my research experience is very limited to just the traditional high school experiences. I participated in the PLTW program at my old high school and worked on a project focused on diabetes within black communities, so I got a little bit of research as part of that project. But I would say that this will be my first substantive research project and my first opportunity to be part of a large team with international partners.
What are you most excited about as you start this fellowship?
Paulina: I'm really excited about the research part of the project. I have learned about research in classes this semester, but now we will actually have the opportunity of take part in research. I'm excited to apply what I have been learning in the classroom. I also believe that it will be the most challenging part of the fellowship because it is my first time doing anything like this. I am bound to make mistakes, but I am sure I will learn a lot from the experience.
Kareem: I think I'm most looking forward to working with a new community. I don't have any friends, or family members, or anyone in my local community from Sierra Leone, so I am looking forward to learning about a new culture and country. On top of that, I've never been out of the country before, so that is also exciting for me. Finally, this is also exactly the kind of work I hope to do in global public health and health policy. Having the chance to work directly with government officials in Sierra Leone to form policies, or to help create a pathway for local organizations to fund those policies, is something that's really interesting to me.