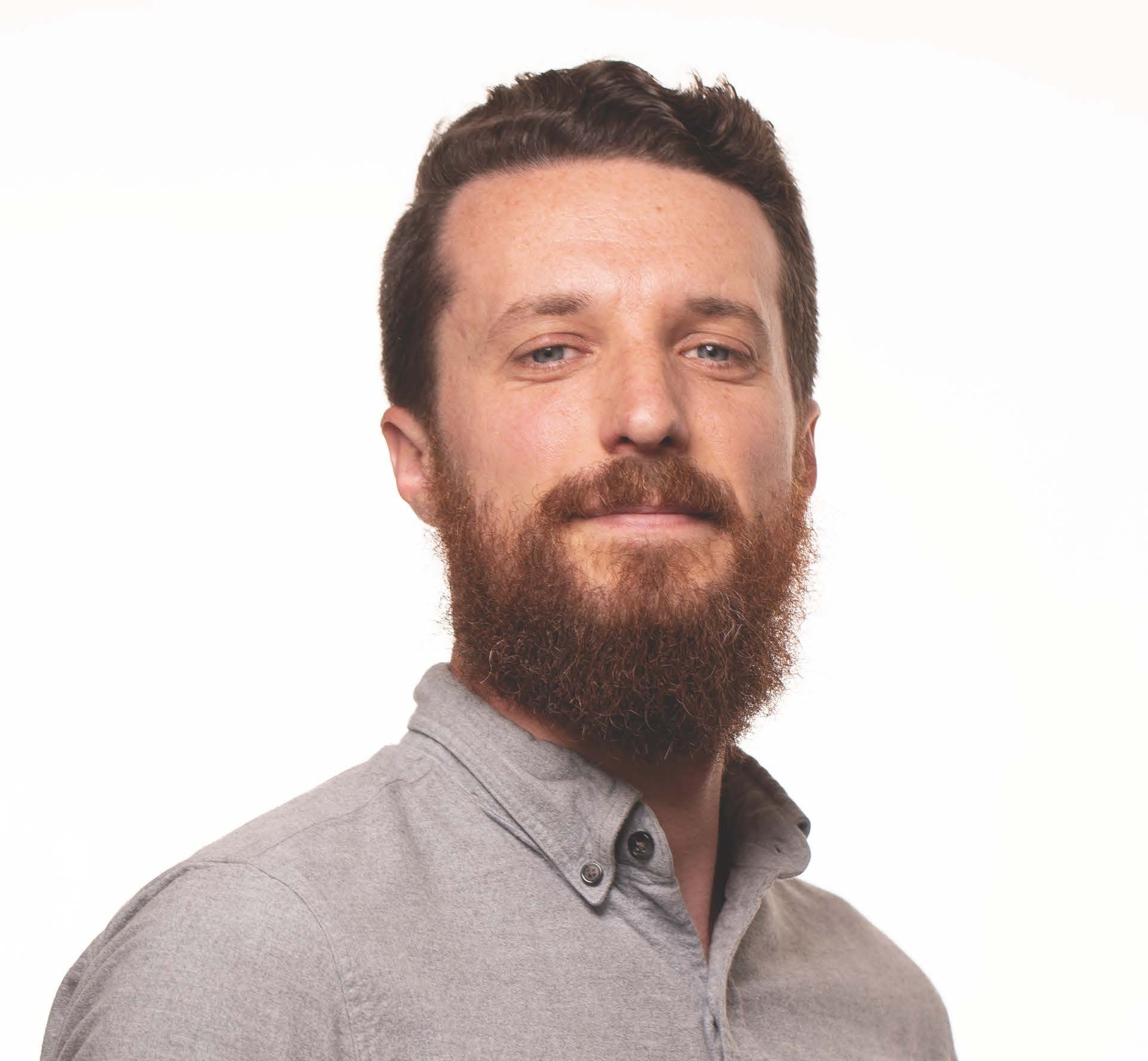 Faculty Spotlight: Pandemic Predictor and Infectious Disease Forecaster Tom McAndrew
There are many times in life when a crystal ball would come in handy — none more pressing than the precipice of a global pandemic. Lehigh's Tom McAndrew relies on a combination of data and human judgement to forecast the evolution of COVID-19.
McAndrew is always one step ahead when it comes to forecasting infectious diseases and tracking epidemics and pandemics. After all, it's his job as a member of an elite team of biostatisticians advising the Centers for Disease Control and Prevention (CDC) in forecasting seasonal influenza and the COVID-19 pandemic. 
He is also a health pioneer at the College of Health as the first faculty member at Lehigh to conduct cutting-edge, biostatistical modeling to predict public health trajectories. A year into the global COVID-19 crisis, McAndrew's work has never been more timely and critical to the study of population health. 
Discover more about McAndrew and how his innovative work is informing the future of forecasting infectious disease rates — endemic, epidemic and pandemic.
Blending Data with Human Judgement
Do we have enough flu vaccines to meet demand? Should per diem staff be put on in advance to brace for a larger burden? Which intervention will be most impactful in slowing the spread of COVID-19? McAndrew processes and understands data to answer questions like these and communicate them to health leaders.
His unique approach leverages a combination of data and educated opinion to provide accurate predictions of infectious disease outbreaks and biological phenomena. He does this by building ensemble algorithms that combine statistical models of infectious disease agents with aggregated human judgment.
McAndrew studies population health to support public health decision making. With forecasts of infectious disease rates — the number of expected cases and deaths — public health experts at the CDC and state-, county- and local public health departments can better make decisions about crucial next steps.
Five Keys To McAndrew's Research
Applying an unconventional approach to forecasting.
Rather than build a computational model to predict cases, deaths and hospitalizations due to COVID-19, McAndrew taps experts and trained forecasters to predict these targets and combines their predictions into a single consensus forecast. 
Harnessing metaforecasts.  
A combination of computational models and the consensus forecast, metaforecasts harness human judgement to make more accurate predictions of outbreaks. 
Predicting the early trajectory of the COVID-19 pandemic.
McAndrew used consensus forecasting to identify initial COVID-19 predictions and communicate them to the CDC.
Aggregating expert behavioral consensus.
McAndrew applies optimal action reporting to reveal the most impactful COVID-19 interventions. He does this by asking experts in the modeling of infectious disease which actions we should take to reduce the spread and burden of COVID-19, and incorporates those answers into the Delphi process — multiple rounds of expert discussion around an idea to come to a behavioral consensus. Recent proposed interventions included: a national stay-at-home-order with financial compensation for wages lost, greater access to a vaccine, a national mask mandate, better access and better frequency of testing, and a national coordinated response.
Predicting the future to inform the present. 
McAndrew's work aims to translate forecasting and real-world experience into educated action.
Looking Ahead
McAndrew's innovative approach to teaching and research aligns with the College of Health's dedication to shaping the future of health and health care. Today's health landscape and the spread of COVID-19 reveal how profoundly impactful the College of Health's teaching and research is in understanding, preserving and improving the health and well-being of populations and communities. 
The College of Health is dedicated to sparking conversations about population health in action. Sign up for our new e-newsletter, HEALTH OUTCOMES, to receive our latest faculty research and virtual event offerings straight to your inbox.