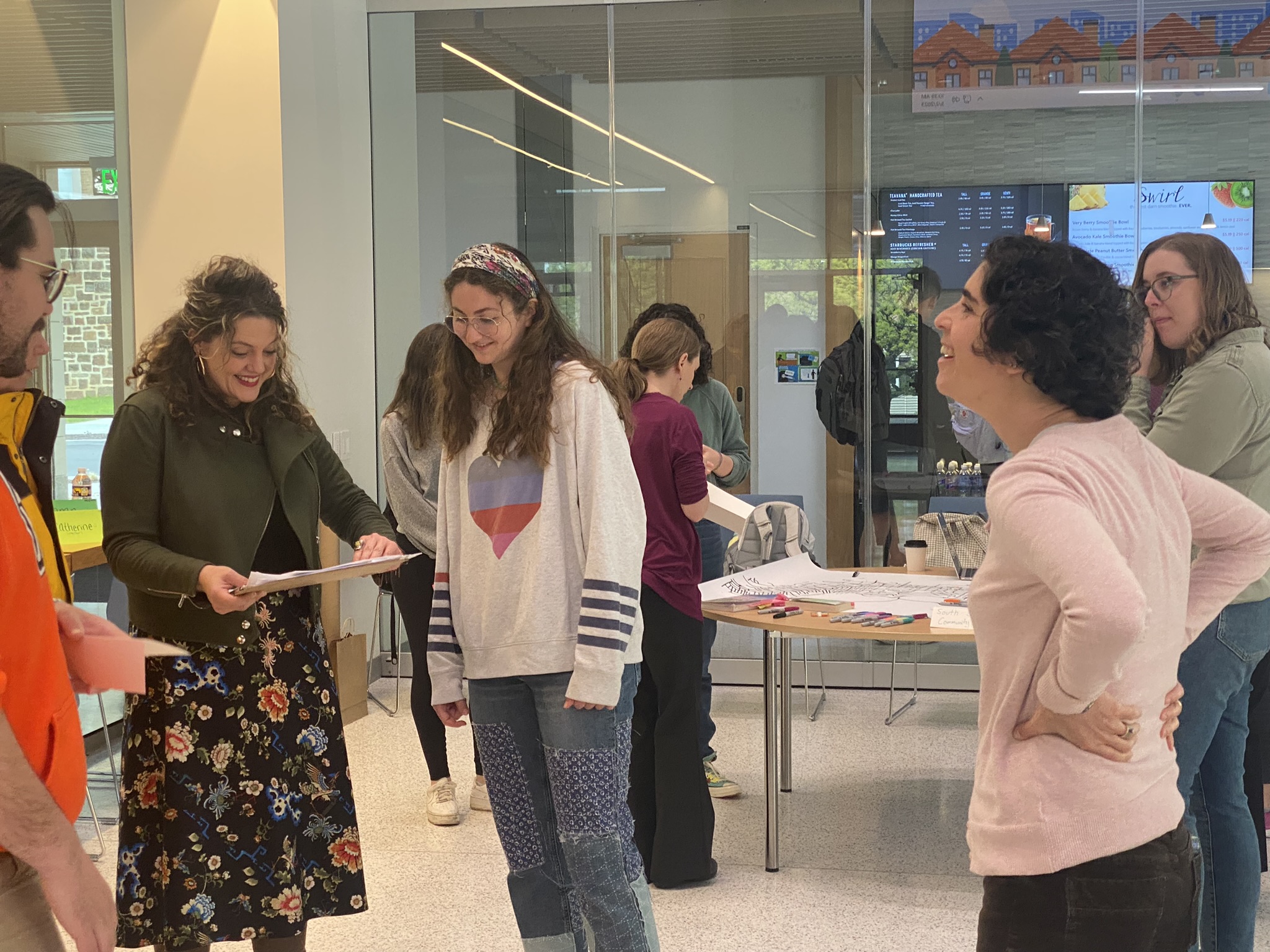 Community-Based Participatory Research (CBPR) Methods
By: Monelli Esfandiary, '25
During the 2023 Spring semester, Professor Kate Jackson taught Community-Based Participatory Research (CBPR) Methods class (CGH 375). This College of Health course provides an introduction to the core concepts of community-based participatory research and the methodology applied to social science research to address public health issues. It equips students with strategies for developing community academic partnerships as well as strengthening skills in research methods.
On May 2, 2023, Professor Jackson's class celebrated their semester-long project. Students partnered up and worked with the Bethlehem community to co-generate knowledge for health justice and environmental equity which helped students elevate their own CBPR projects. Their research included the issues of litter and trash and the connection to Environmental Justice, case studies of trash-hauling policies to help inform local city planning, and an interactive map that, once finished, can be used by the public to report, track and understand patterns of trash in the community.
Thanks to our dedicated partners and Mountaintop Fellowship funds, this amazing work will continue through the Summer and Fall terms. Professor Jackson notes how proud she is of the students in this class - the community partners were impressed by the quality of the work, the attention to local impact, and the way students really listened to and respected the community throughout the process.
In her faculty profile, Jackson states, "... my goal for that class is to be out in the field, connecting with community members to design an impactful research study that students can do collaboratively with the local community… and because of the goals of the college, that is so important to me that the things we're studying can be applied and applied really well". Now, about six months later, we can see how her goal became a reality. It is apparent from the end of semester celebration that this is the start of something great and will continue on for years to come.